We are tracking and following the Bank Nifty moves from the last couple of weeks. You can see all past post here.
In the last post, we discussed. In coming day's by holding 27240-27130 range, we can see a rise in the Bank Nifty Index. We need to watch this range for the further clue about the trend of Bank Index.
The Bank Index after our last post has moved up almost 1000 points. 
But it did not allow entering in this rally, as after our post NO dip came near the mentioned support area.
Now again today Bank Nifty has hit the almost same BUY area from where it bounced last time.
In this week we should carefully watch the Price action near 27400-27300 if dip comes till that level.
The range of 27250-27000 is looking secure support area, as per larger time frames.
Additionally, like in Nifty Index, this week one major cycle is getting culminated.
The same combination is happening in Bank Index also. So, we can expect a Bounce or some good rise in the Bank Nifty Index in the coming days.
The more profitable opportunities for short-term gains are easy to Locate by applying any of our trading technique.
The below Bank Index chart of 5 min time frame is showing all the opportunities of this week till now.
By applying our new and one of the best trading technique 'Hook Timing Method,' we find all such profitable turns.
Don't waste your hard-earned money on learning low odd trading tools.
For achieving the extraordinary trading results, we need Exclusive and unique trading tools, with a different perspective.
Nifty and Bank Nifty end in green today.  Yesterday discussed level worked fine. Above 15750 Nifty 50 Index got the
Read More »
Nifty and Bank Nifty ends in red today. Below 34950 Bank Index, is in a weak position. The 34500-34950 range
Read More »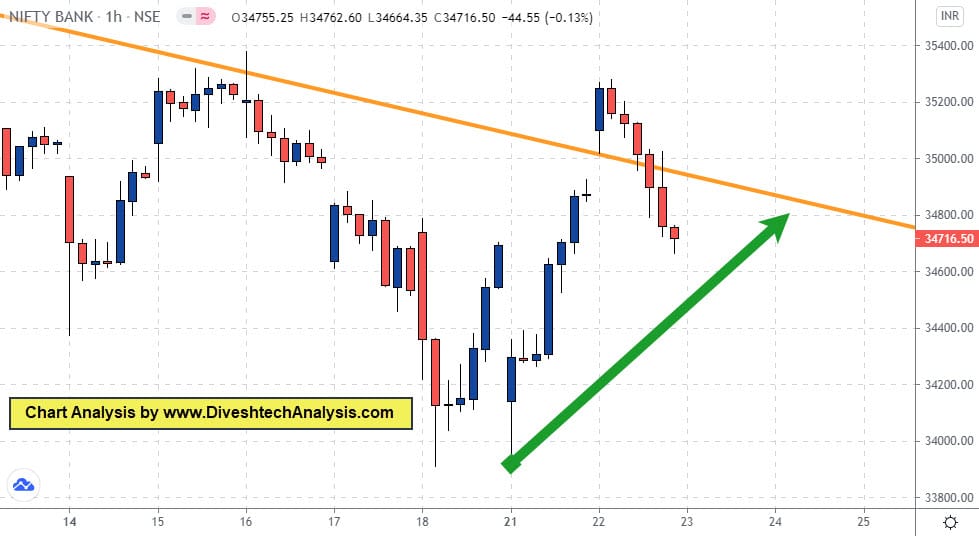 Nifty gave up all opening gains today. And Bank Nifty ended the day with slight losses. The 15880-15450 range is
Read More »