Master Time & Propel your Profits with the
Rare and valuable trading secrets lie within the archives of WD Gann. Many traders over the years have tried to tap into this knowledge – that includes me.
The "Hook Timing Method" is one of those concepts. A secret straight from Gann's archives that let us master the concept of Time in the world of trading and investing.
I didn't want to share it when I first discovered it. I thought that it's so effective, it only makes sense for a select few people to use it.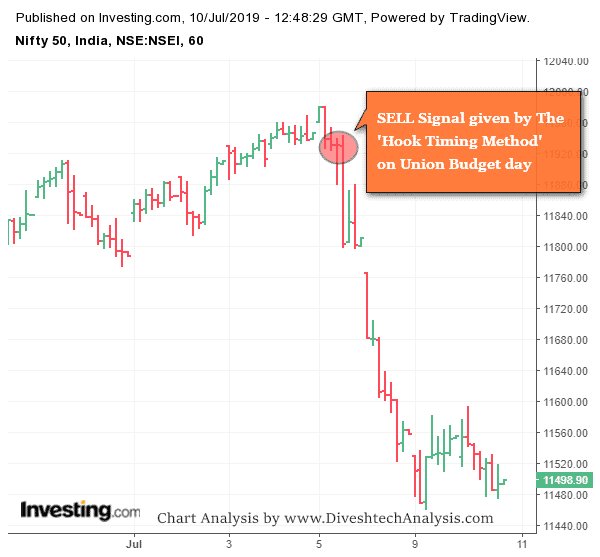 'Hook  Method' gave alert regarding
Big Sell-off on Friday Budget day. On Monday this SELL Signal turned big and Nifty Index fall almost 3% in the single trading session.
With the Hook Timing Method, you'll learn:
How to avoid foul market moves and capture leading Trend points by mastering the concept of Time.
WD Gann's classic technique for generating massive wealth in trading.
Secrets from Gann's archives that are Game-changing for both Intraday and Swing traders.
The "Hook Method" will be only available to five people every year.
Stay tuned for more information leading up to it, including charts of the Hook Timing Method.