Are you Consistently losing Money in trading because you Don't know How to read the market in Real-time?
You've done your analysis based on whatever you've learned so far. Yet, you go through a lot of uncertainty and confusion before placing the order in the terminal.
You're not sure whether the trade will work out or not. Yet, you take the trade with hope.
But, each and every time you take the trade, the market moves against you, resulting in losses. So you make a profit in some trades, but after a couple of profitable trades, you lose it all back.
You feel betrayed by the market every time. You find it difficult to take the losses personally.
You doubt yourself whether you'll be able to become a consistently profitable trader after going through so much pain since you started your trading journey.
You move from methods to methods, trainers to trainers, to find the "holy grail" so that you can make a living from trading.
But none of them seems to work.
As a result of going through this, your family/friends/relatives start to see you as a gambler, and you feel bad about yourself for not pulling out profits consistently.

You know the profit potential of this business and the freedom it offers from your boss, traveling, and having control over your income and time.

You don't want to quit at the same time. You don't know how to move from being a losing trader to becoming a consistently profitable trader. Hence you're stuck.

So how do we move ahead? Are there any trading methods that will solve this problem once and for all?
Becoming a consistently winning trader
The secret to becoming a consistently winning trader is to follow a rule-based method, which helps you get into the trade before the majority of the traders enter and get out of the trade before a majority of the traders exit.
You should be able to read the chart/market, where the other traders have no clue about it. That will give you a unique edge over other traders for you in the long run.
Yes, you'll have losing trades. But, unfortunately, no method on the earth gives only profits without any losing trades. So the key is to make more on your winning trades and lose small on your losing trades. And over a series of trades, you're looking to earn profit.
That's what successful trading is all about.
When you get a firm hold of learning to read the market/chart, you know when to take the trade and when "Not" to take the trade.
That's the confidence and edge you lack now in your trading. Once you become confident in this aspect, you will be able to enter and exit the trades just like professional traders without any fear.

And once you begin to trade like professional traders, all your trading problems will evaporate. You become the trader you've always wanted to become – A consistently winning trader.
So how do we go about acquiring this edge?
How do You get this Unique edge?
By Understanding and Applying WD Gann Methods based on Price and Time.
W.D.Gann is a legendary trading guru known for using Geometry and ancient Mathematics to master the concept of time & price in financial markets.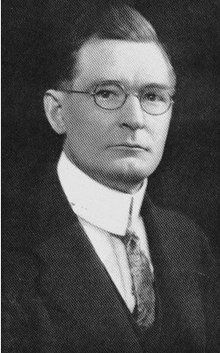 Even after he died in 1955, Gann's trading strategies continue to fascinate traders to this day.
Leaving back a 50 million dollar estate before age 50, Gann's approach to Time & Price and 'Cycles' set him apart from the other traders of his day.
I discovered Gann's studies and approached the markets when I started my trading career and then invested a lot of time and money in learning about them.
I have been trading based on Gann's Price and Time Methods for the last 20 years. And I became a consistently winning trader due to trading those methods.
Gann Methods gives us a unique edge over other traders by giving entry/exits that most traders don't know.
On this website, I share the rule-based methods I use for myself daily. Also, I write articles and publish them on my blog to help readers understand the concepts much deeper.
"I thought it was better to have a YouTube premium rather than access this course because most trading courses are not Worthy nowadays!"
Before joining the course, I believed that my knowledge of various trading methods was enough to make consistent profits.
I depended on the free videos on the internet, such as the technical tutorials and basics. I feel the knowledge of free videos would be enough to learn all the skills needed for trading.
Then I found the Trend Square course from Divesh. Initially, it seemed like an ordinary course.
I thought it was better to have a YouTube premium rather than access this course because most trading courses are not worthy nowadays.
But later, I decided to join the course. I talked with Divesh, and he pointed out the possible struggles that I never saw coming. He knows the kind of knowledge every trader must need to succeed in markets. So, I took the chance and joined the course.
After joining the course, it was an unbelievable experience.
It's like discovering more parts of yourself you didn't know existed, the content of the course worth what it cost.
No matter what trading tools or methods you use. I highly recommend the Trend Square course to every trader who wants to make consistent profits.
You never know when the next reversal of trends is coming. But if you hold a copy of the Trend Square course, you'll be ready for most of the upcoming price turns.
– Siddharth Bishnoi (Trend Square Course Student)
What's the next step you can take?
Subscribe now to receive blog posts packed with unique information about WD Gann's work (methods & techniques) straight to your inbox.