W.D Gann – The man who guesses usually loses. Therefore, if you want to make a success and make profits, your object must be to know more; study all the time; never think that you know it all.
ITC
ITC is continuously in down trend from last 88 trading days a relief rally can be seen in very near future, Swing Traders can take long position on close above 262.50 for target of 273.50
Coal India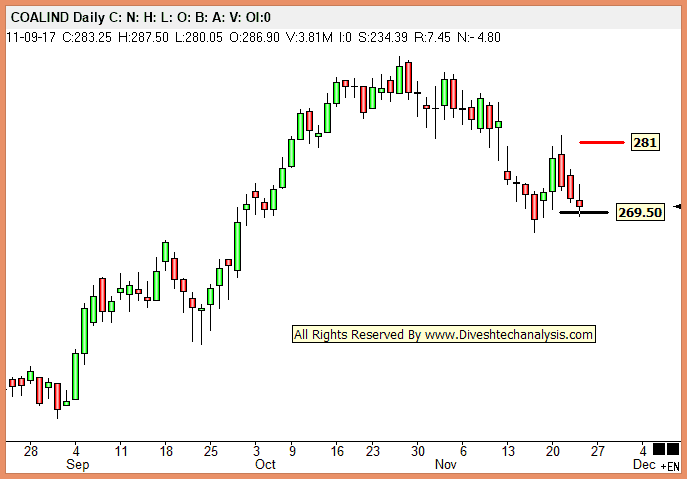 By holding 269.50 Coal India can show bounce back, Swing Traders can take long position above 269.50 close for target of 281
We do discussion in Live market to update Nifty & Bank Nifty levels If you are interested you can LIKE the page to get Real Time Updates https://www.facebook.com/DiveshTechAnalysis
NOTE: These projections & views are not given in an advisory manner but only as an educational tool.