Don't Fight the Trend . . . Follow It…
The recent Nifty move teaches us this lesson again, but the question is How & Where to understand & at which point we will be with the trend.
Karnataka Election 10930 Swing top
It was most natural to figure out, Importance of logic always increases, when we try to locate shifts in trend. The problem with most of the retail traders is that their philosophy to figure out the change in the direction of the market is missing from start to endpoint in time.
Let's move ahead for investigating other swings.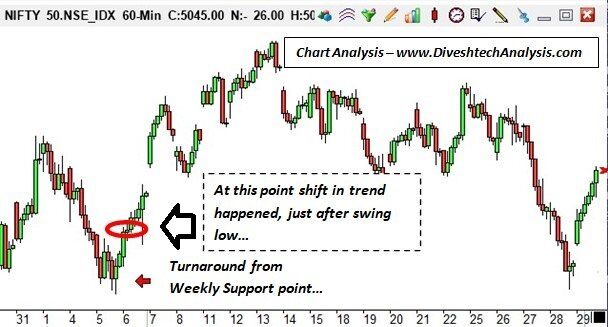 A turnaround from the weekly support point
Here again, our logic of detecting the shift in trend predicted an excellent point & we ride in the right direction. Our philosophy should be with the rhythm of price structure to get success.
10893 lower top…
The philosophy of shifts in trends is always connected with our time movements also not only with price momentum.
A myth created by most Gann practitioners is that time or time analysis is only for predicting date/time or a specific bar.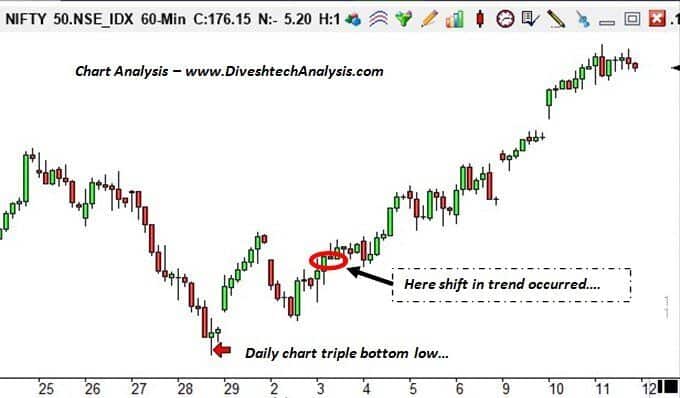 Daily chart triple bottom low…
Our logic for the shift in trend should match the conditions as per the laws of nature.
To understand these Natural principles one has to go deep into the roots of the markets.
The best use of these principles is hidden in the price & time structure. For which one needs to have worked hard for many years with excellent amount patience.
PS: Very soon I'm going to start our new course, A Great technique which I re-discovered from Gann charts around a half-decade ago.
It will open the doors to a new perspective towards market price swings & in the end, will see a magnificent structure of this nature. In the above post, I've used that technique only.
Only five students will be allowed to learn this Great hidden market truth of Gann, A very best secret approach.
Interested one can send me mail for further detail about this new course.