Never sell short just because the stock is high or because you think it is too high. Never sell out and take profits just because the price is high. Buy and sell according to definite rules and not on hope, fear or guesswork" – W.D Gann
VEDL Stock Prices can witness Bottom around 272. . .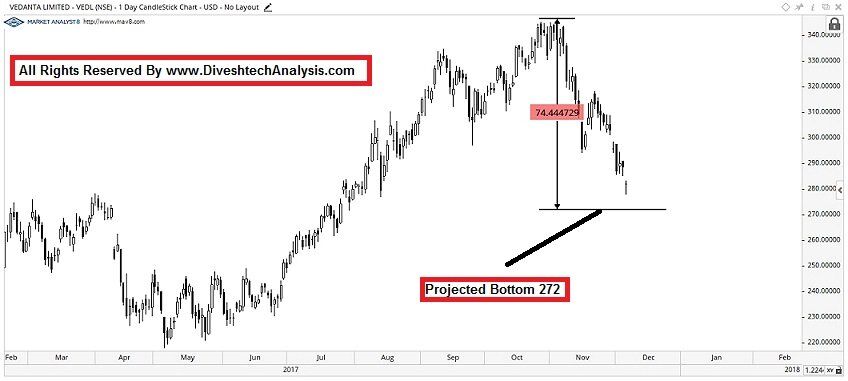 Projection of Top & Bottom is Important part of trading, but having Trade Plan after Reaching predicted Top or Bottom is more important for getting more sweetness in trading
Same Mr.Gann said watch the Price Action near Tops & Bottoms for further confirmation about trend, but only Price Action is enough ? I think no
The thing which every other trader use in same manner as you are applying will never give you Great Result & Success, in my view for getting good result & success its important to have unique techniques & methods which are hardly known by very few other market participants
Watch for the confirmations mentioned – Divesh
NOTE: These projections & views are not given in an advisory manner but only as an educational tool.