The 'VOLTAS' Stock Trend is a downtrend, but at present, it has reached its general bounce/reversal area, If it fails to hold the 527 levels, on an EOD basis, then we can see it sliding towards more downside level.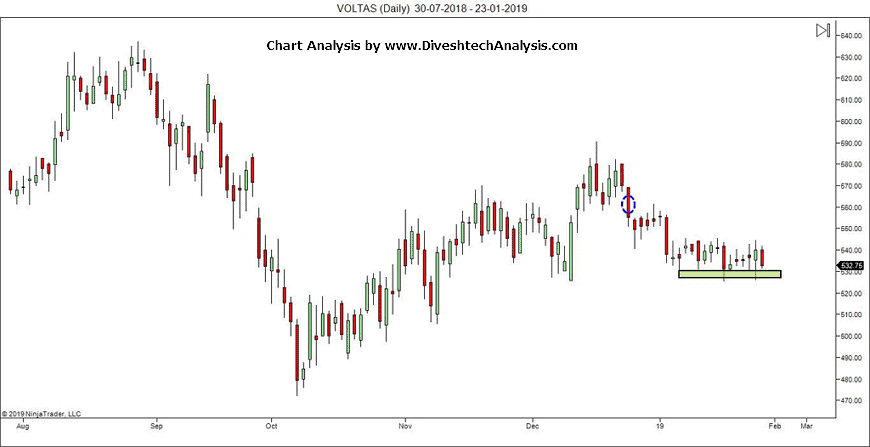 Well, the same technique on this stock gave sell opportunity also back in the last week of Dec month, the BLUE oval circle displays the same.
This view can be treated in both ways, one can try to BUY near 527 levels, or can try to SELL if it fails to hold the 527 price level.
Note: Above mention Price projection & other Information are for educational purposes only.