In the last analysis, we discussed. The imbalance in the Nifty Index Price & Time Structure is the significant cause behind the massive fall. The Resistance on the upper side now has shifted at 11670 levels. However, the next considerable support for Nifty is around 11200 levels.
After our last post, on Friday, Nifty opened the gap down, with more than 200 points. On the same day, Index made the low around 11175 but managed to hold the support level of 11200 on a closing basis.
As the result of it, on Monday, Nifty opened the gap up around 180 points. But bulls failed to hold the gains in the Intraday. And by the end of the day, Index ended 69 points lower than the previous closing.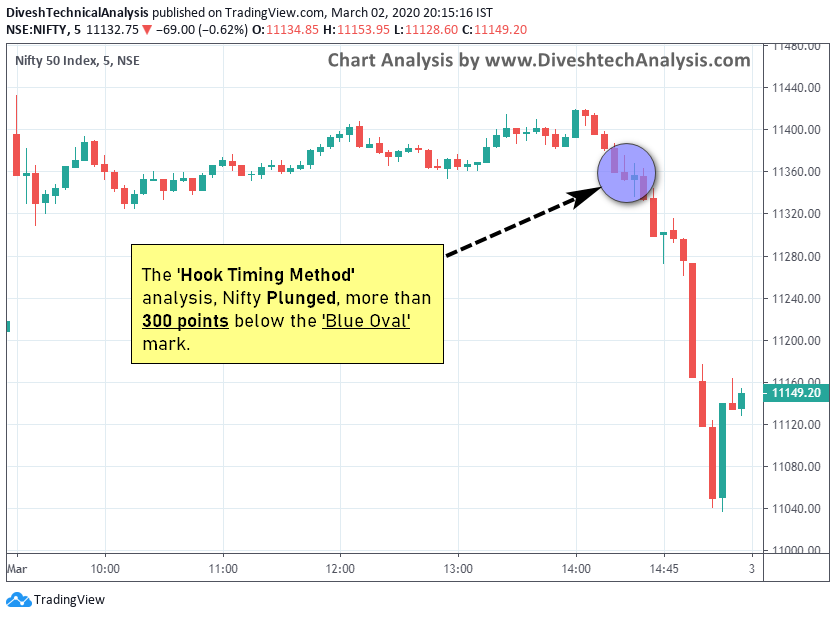 Yesterday was the excellent opportunity for Intraday traders to grab the Nifty's Downside swing move of more than 300 points.
Now moving ahead, the Nifty bulls need to hold 11020-10980 support area for a relief rally.
On the upper side, Resistance is now shifted at 11225 above that we can rise towards 11270/11320/11370 levels.
Nifty Intraday Trading Levels
Resistance for today in Intraday is at 11170 above the move towards 11200/11240/11310 can be seen.
While Support for today is likely to come at 11090 below, that move towards 11060/11020/10950 can be seen.