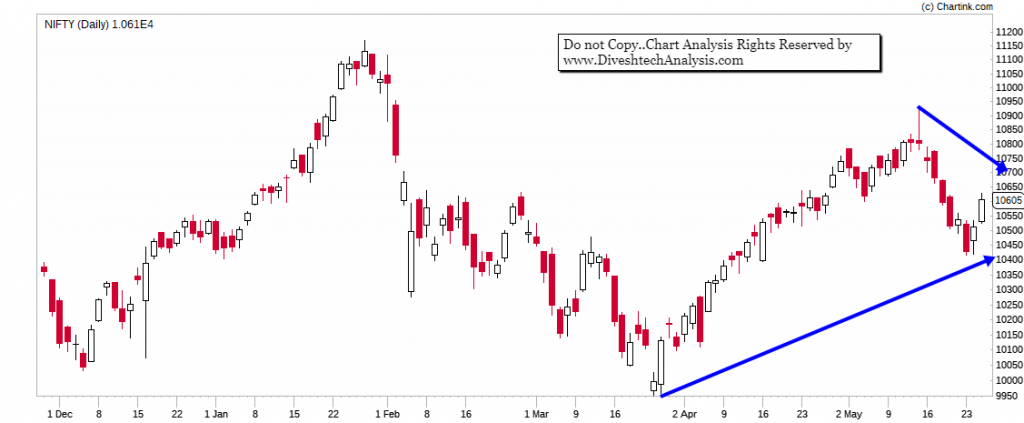 As posted in last week Analysis: For next week 10407 will act as a good support point in case if we see any downside near to that level & 10682 will act as a strong resistance point.
Nifty exactly took support from near to our Natural number level 10407 and we saw the bounce of 200 points, that's how correct entries can make with minimal risk.
For next week 10680 will act as strong resistance above that move towards 10800 levels can be seen & 10520 & 10440 will act as strong support.
We do discussion in Live market to update Nifty & Bank Nifty levels If you are interested you can LIKE the page to get Real Time Updates https://www.facebook.com/diveshtechanalysis
Note: Above mention Price projection & other Information are for educational purpose only.