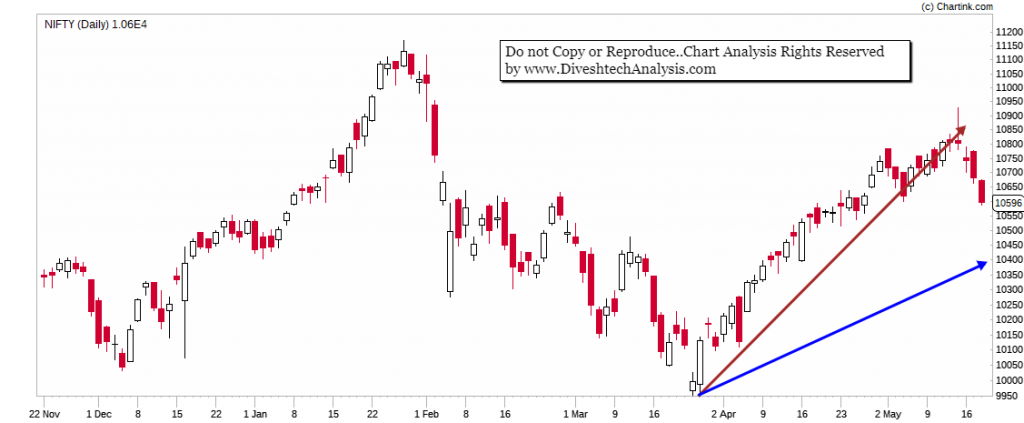 In the last Nifty analysis we discussed: For next week Karnataka election result can make a significant impact on markets, Bulls need to break & close above 10843 for a move towards 10915 / 11063 & on the other hand 10660 will act as good support on closing below that we can see the move towards 10570 / 10390.
Bulls failed to get close above our 10843 Natural number resistance level & result in that we saw a down move of nearly 250 points from near our resistance point, as shown in above chart prices break below 2*1 (Brown) gann angle by using fix rule of applying gann angles.
For next week 10407 will act as a good support point in case if we see any downside near to that level & 10682 will act as a strong resistance point.
We do discussion in Live market to update Nifty & Bank Nifty levels If you are interested you can LIKE the page to get Real Time Updates https://www.facebook.com/diveshtechanalysis
Note: Above mention Price projection & other Information are for educational purpose only.