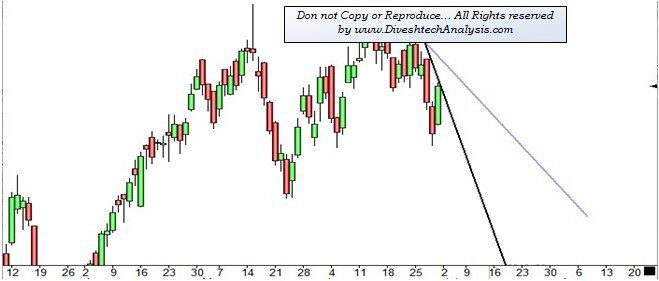 As posted in last week Analysis :  now 10865 will act resistance above which move towards 10930 / 10995 can be seen and 10750 will be support for shorter time period.
As soon price moved below 10750 on Wednesday, we saw the straight fall till next day & almost 200 points move was easily catchable.
In upcoming week 10780 will act strong resistance above which move towards 10830 / 10890 can be seen & 10610 will act strong support.
We do discussion in Live market to update Nifty & Bank Nifty levels If you are interested you can LIKE the page to get Real Time Updates https://www.facebook.com/diveshtechanalysis
Note : Above mention Price projection & other Information are for educational purpose only.