The last analysis levels worked perfectly.

As expected, below 14740 Nifty 50 Index fell 300 points, and the Bank Nifty Index, below the 33400-250 range, fell over 1000 points.

Nifty bulls need to hold the 14530-14570 zone to advance towards 14740/14820/14950 levels in coming sessions.

Bank Nifty bulls need to save 32200-300 range and must close or sustain above 32650-700 to advance more.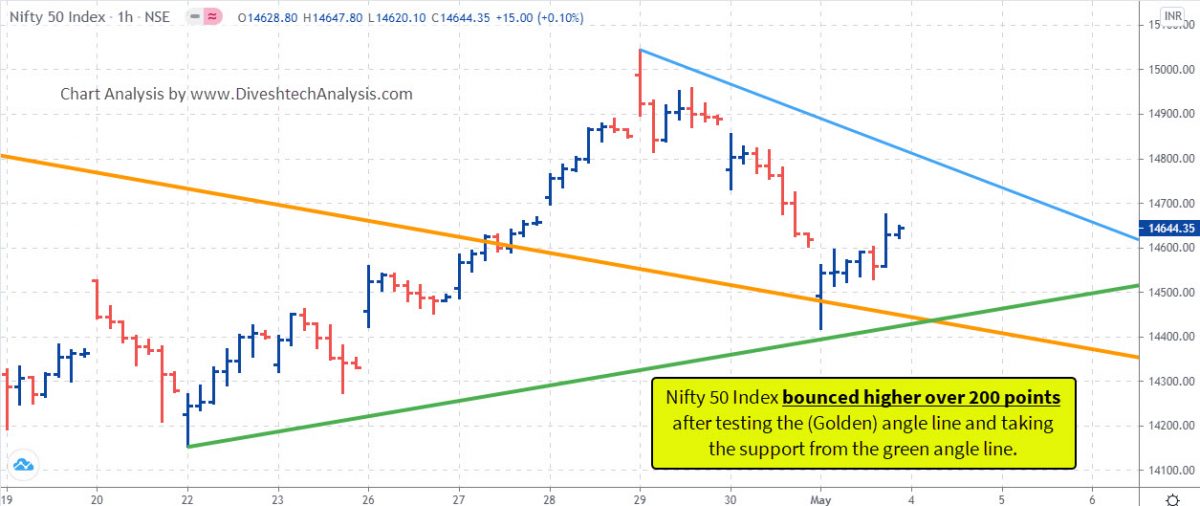 The Nifty 50 Index today's low was on the hourly chart was on the Angle line (golden color) from where it gave earlier breakout after making 14151.40 low.

The green angle line from 14151 low also acted as excellent support. It set the perfect trade for our students who learned this brilliant method.
Nifty Intraday Gann Levels
Nifty bulls need to break & sustain above 14590 to move towards 14550/1490/14410 levels.

On the lower side, the Gann support level is 14675 below that Index can move towards 14720/14780/14880 levels.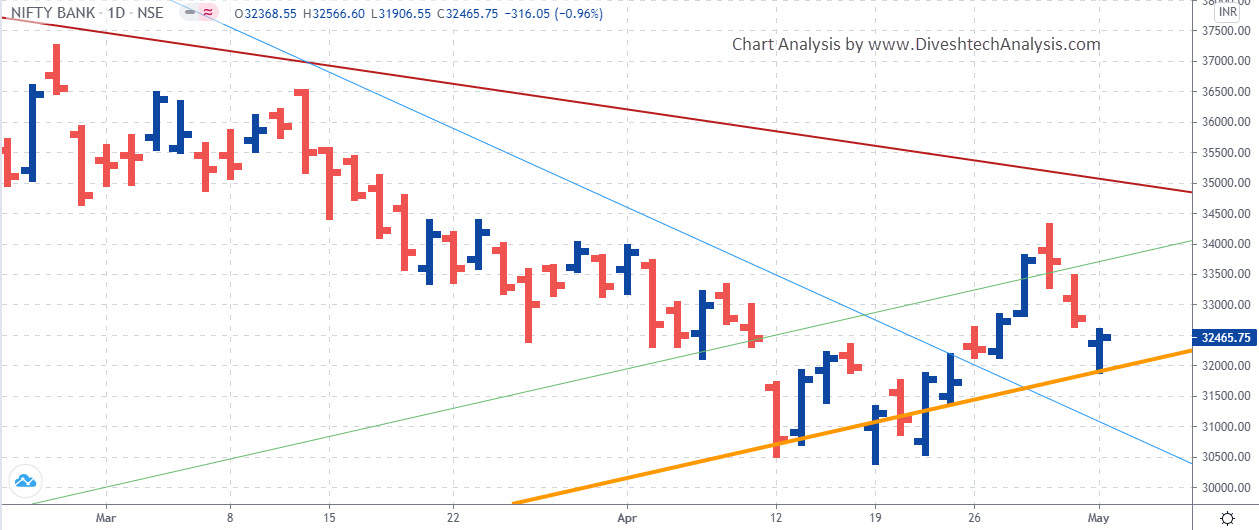 Bank Nifty Intraday Levels
Bank Nifty bulls need to break & sustain above 32550 to move towards 32700/32999/33500 levels.

On the lower side, the Gann support level is 32200 below that Bank Index can move towards 32050/31750/31250 levels.

Note: The above levels are for educational purposes only, not Buy/Sell advice