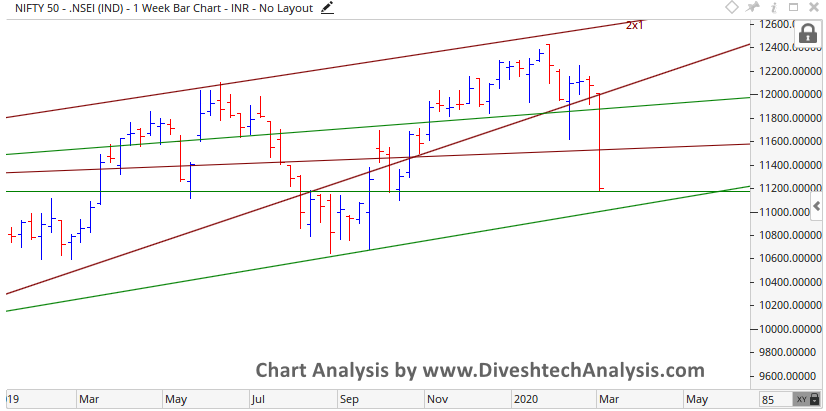 Last week Nifty opened gap-down below 12030 support level. The fall below 12030 was sharp as by the end of the week, and Index made the low around 11175 levels. It did all the three targets on the downside.
The 'March Month' will be the most crucial month for the markets. As many 'Time Cycle' will end their critical points.
In the coming days, Nifty 50 Index bulls need to trade & hold above 11360 for getting the strength back. On the lower end, below 11100, we can see lower levels 11060/11950.
In the forthcoming week, 03rd & 06th Mar are the critical dates.
Nifty Weekly Trading Levels
Next week 11300 will act as Resistance above, which moves towards 11350/11420/11580 can be seen.
While Support is likely to come at 11180 below, that move towards 11130/11060/10900 can be seen.