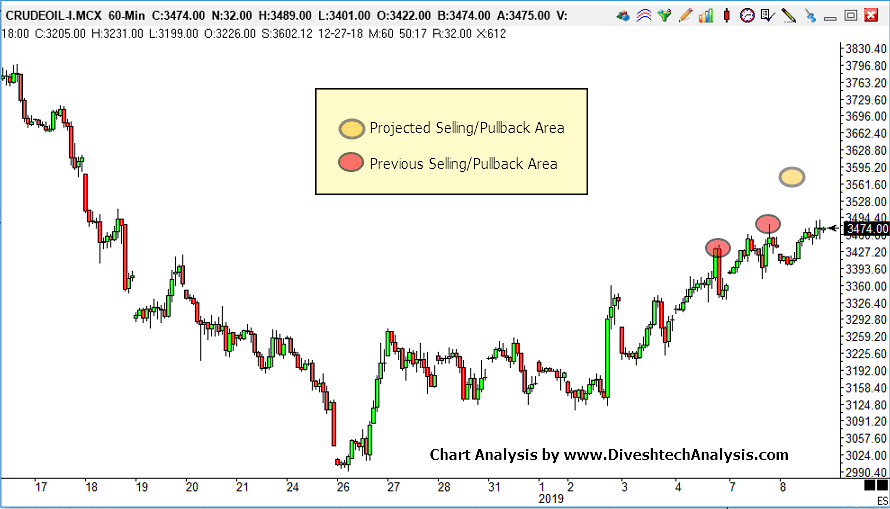 The present trend on Crude oil hourly chart is up, in this uptrend also one of our greatest trading tool has offered two great selling/pullback area's.Currently, crude oil still showing pullback from the second marked area, in case of the further rise in price, I've marked the next selling/pullback area, where we can again see some selling or pullback in this present uptrend.
The above view & analysis is valid till tomorrow before crude oil inventory data release.
Note:Above mention price projection & other Information are for educational purpose only.