Last week was not updating the weekly view due to some unavoidable work; for next week range of 23300 – 23400 will play a crucial role for Bank nifty before the next trending move.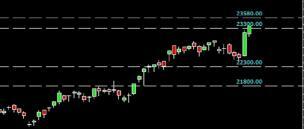 As per the above Bank nifty price vibration chart, bulls need to hold the 23260-23300 area for the move towards 23580 – 23800; bears will get active on close below 22900 for the move towards 22750 – 22500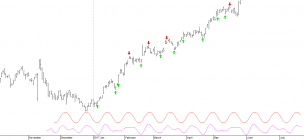 Bank nifty will enter into a new short time cycle from 1st June; below, I have also marked the past moves of this short term time cycle.
30th May & 1st June are Gann date for Bank nifty, we can expect some volatility, or we can see short term top or bottom over around this date
Bank Nifty Trend Changing Level 23260
Nifty Weekly Trading Levels
Buy Above 23520
Target – 23650 / 23830 / 24100
Sell Below 23200
Target – 23070 / 22890 / 22620
. Kindly note above mention levels is for Nifty cash. 
. Always trade with stop loss & book partial profit as 1st target reach or trail stop loss.
Note: These are my personal trading views; before taking a trade, kindly consult your trading adviser & kindly see the disclaimer