Only For Ambitious Traders… Who Are Looking To Succeed (On A Massive Scale)
Inspired By Big Winners, Created By Top Traders
WD Gann's Best-Kept Trading Secrets For Generating Massive Wealth. The Secret To Securing High-Profit Buy / Sell points At Low Risk. Both Intraday And Swing Traders Can Use It To Achieve Extraordinary Results.
The True Market Rhythm,
Is The Only Thing A Trader Needs To Win
Trying to predict the future price of a stock is like trying to predict if it will rain or not. To do it successfully, you have two options:

You either make a Lucky guess, or you create a detailed Forecast while taking in all the variables. The future price of any trading instrument could surely be found if you knew everything about its trend.

Including the current state and the most recent changes in Trend behavior and knew what all this information means.

Some very few people who can do this successfully every time are the Master "Traders" who have applied their knowledge of the True Market Rhythm.

When that fundamental Knowledge of market nature grasped, everything finally clicks into place.

You know when the rain will drop, and when the sun will shine. Your skills allow you to make a better, more sophisticated prognosis. Your knowledge lets you see what others miss. You know how to Tame emotion and trade rationally and always make the right decisions.

Without knowledge of the True Market Rhythm, the trader is only as good as his guess.

But with it, he's an unstoppable force guided by hard facts, by error-proof rules, expertise, and ability. If you're here, you've already made your choice.
manish
Thanks for teaching the unique trading method. You are simply the best. I'm lucky that you gave me such an invaluable opportunity.
Harris
Thank you for teaching the True Market Rhythm. I can't imagine how much time and effort you have put into discovering such an excellent method.
S.GUPTA
Sir, I salute you for the True Market Course. In my 11 years of trading career, I've not such an accurate trading system.
Is It Really That Powerful?
If you're an experienced trader, you've heard of WD Gann. Over 50 million dollars generated. Near 100% prediction accuracy.
Arguably the most knowledgeable trader who ever lived. A 50 million in Trading, and that's before the '50s. In the modern-day, he'd make Buffet look like a chump.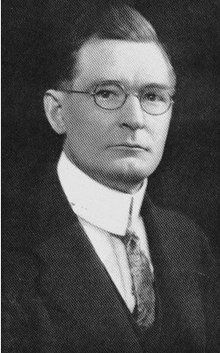 In the summer of 1909, he made his well-documented "wheat call." He predicted the price of wheat, which was about $1.08 level.
He said, "If wheat doesn't hit $1.20 this September, I'll admit there's something wrong with my method. I don't care what the price is now, it must hit $1.20."
Everyone who heard this was skeptical. They waited until the end of September so they could finally disprove Mr. Gann's theories.
To the shock of the entire world, during the last trading hour on the last day of September 1909, the price of wheat jumped to $1.20 and not a penny more. Eerie, isn't it?
Did he read e-books, listen to traders on YouTube, or start a demo account with virtual money? No, no, and oh God, no. Gann did it by mastering the specific Natural Laws.
He knew the fundamental nature and behavior of the market trends, as no one else did. He used his expertise to propel his profits and adjust his methods to bring him a near 100% success rate in every trade he made.
The True Market Rhythm and this is precisely what you will learn how to do.
You will learn how we used the one specific Natural laws principle to generate over 1800 profit points on the Nifty index in less than five months. (Shorter answer: Yes, it's that powerful.)
Warning:

This Is NOT A Quick Fix For The Lazy Trader.

If You Want To Get Rich Quick, Try Google Because I'm Not Your Guy. But if you want to start investing smarter and put the "Earn" in learning, this course is for you.

In it, I promise to teach you all there is to know about recognizing market behavior on the financial markets until it becomes second nature to you.
Get instant access to our True Market Rhythm Course now!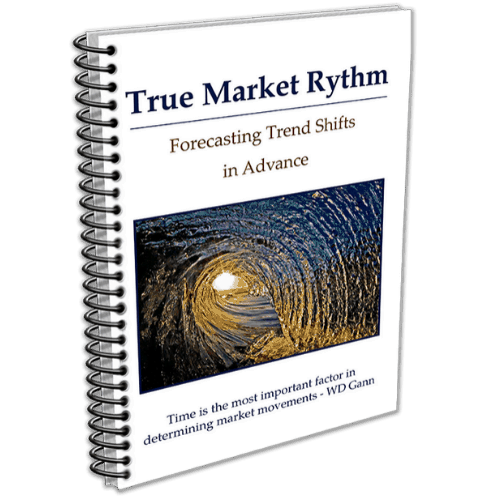 Make more successful trades. In less time, regardless, you are day trading or swing trading.
You will soon discover Profitable Buy/Sell points at minimum risk.
You will learn to recognize & foresee shifts in market trend behavior. No, for that you won't need a crystal ball. Make trades with a nearly 80-85% success.
I was trying to learn a unique and original trading method, and luckily I found Divesh's 'True Market Rhythm' course. It has all such aspects, which makes it exciting and unique. I'm happy to take up this course & thankful to Divesh for all his efforts and for sharing one of his unique trading discoveries.
– Rajeev Dhawan
Inside True Market Rhythm Course, You'll Learn
WD Gann's Best-Kept Trading Secrets For Generating Massive Wealth. The Secret To Securing High-Profit Buy / Sell points At Low Risk. Both Intraday And Swing Traders Can Use It To Achieve Extraordinary Results.