The majority of don't expect the fact that Mr. Gann's work can be applied to intra-day trading, but, that is mainly because Mr. Gann left no chart examples of his intra-day trades.
A few of Mr. Gann's techniques were applied to Stock Market on Intraday charts and found above important price point turns which leads to successful Trading result not only successful but extraordinary results can be seen on above Stock charts.
Nse Stock Biocon hints for a crucial Price turning point on 16th Feb and it falls nearly 10% but that does not end than last week again it for a Trend change and we were ready to capture it with our Special and Unique Trading tool.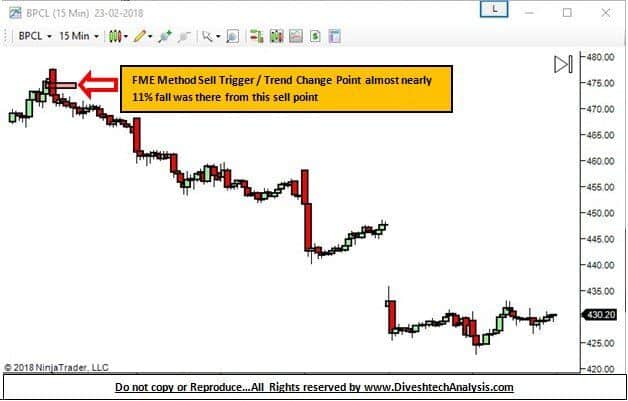 Nse Stock BPCL gave clear-cut Signal for an upcoming Trend change and we saw the fall of more than 10% again in this stock
Nse Stock Eicher Motors also hints us about a critical Price turning point in advance and hence the result it falls around 7%
Most of the traders believe Day trading is one of the toughest parts in the Trading world, my view is just opposite to that I believe if one is having Good / Excellent and Special Trading tools like our Financial Market Energy, Point to Point Method, True Market Rhythm & many more techniques
Which all have taken a Decade time to come into the light, will help you to beat the Day Trading myths and you will be ready in advance to capture such type moves in Intraday also.